A Q&A with ACT's new COO, Frits Groenewegen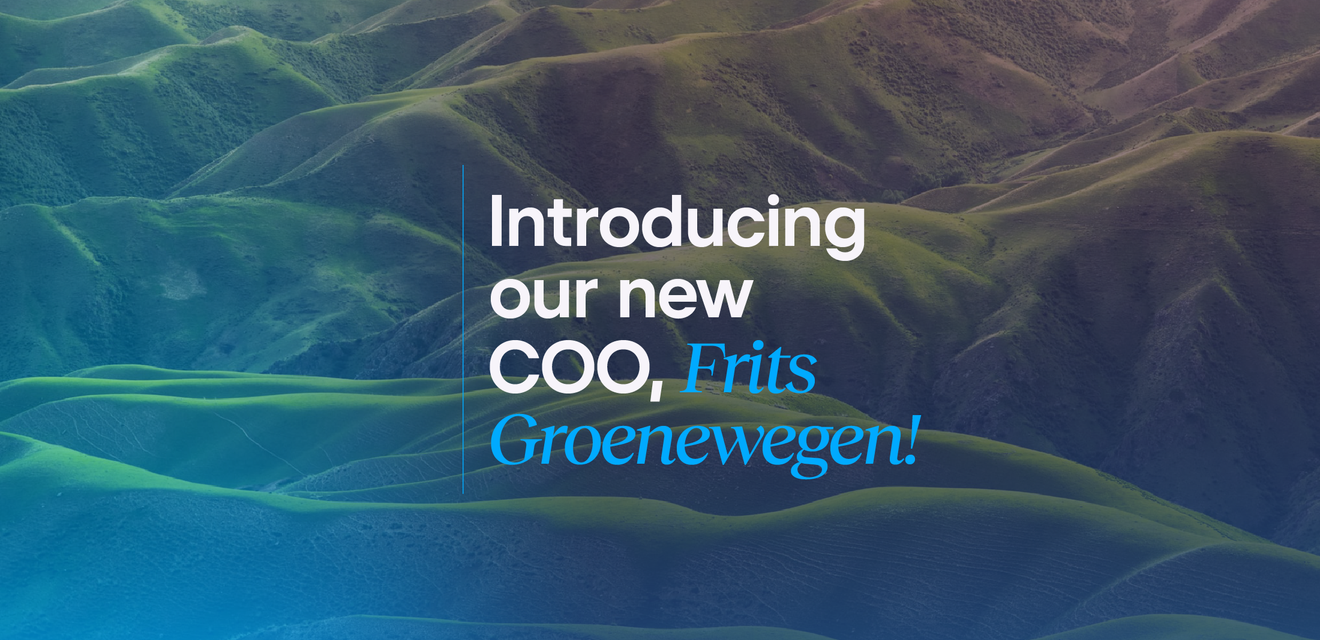 1. You've worked in many different countries – what has it been like to move around so much? What kind of unique experiences has it given you?
It is one of the things I have loved most about my career. Moving countries, taking yourself out of your comfort zone, and trying new things. It has certainly given me a multicultural appreciation and has made me acutely aware of cultural differences. In many cases, I have even adopted local customs, such as taking small measures to ensure I have good Feng Shui in my office!

2. You've obviously had a successful career; was this the line of work you wanted to be in when you were younger?
I have always wanted to be in property development, specifically restoring historic buildings and converting them to give them a new lease on life. I still would love to do this. Who knows, maybe my next step in my career?

3. You've just graduated from Erasmus University - what advice would you give your younger self?
Funny you should ask! I was in the Paris office last week, and one of the new joiners asked me the exact same question!I would recommend that before anyone starts work - unless you are already 100% certain - do a test to see what really drives you and find out what type of activities you love to do.In the end, I did get to where I belong, but it took me many years. It might have been easier if I had recognized my strengths and passions earlier in my career.

4. You're a busy guy, but do you make time to have any hobbies?
Not much, to be honest. I'd like to read and be active outside, but at the moment, I am struggling to find a rhythm that allows me to pursue these interests. Travel is another one. I have visited over 53 countries and would love to hit 60. Canada is next on the list!

5. You've been in Asia for a long time – what did you miss most about NL? And, now that you're back, what do you miss most about Asia?
In the beginning, you miss the change of seasons and the long summer days, but after a while, you get used to the heat, humidity, and the 7-to-7 sun-up / sun-down times and even enjoy it.The one thing that never went away though was access to specific food such as Calvé peanut butter or licorice.Now that we are back, as we get into autumn and winter, we miss the warmth and Asian food such as Thai mango and Dim Sum. But, most of all, we miss Din Tai Fung, a Taiwanese restaurant we used to frequent almost every week!

6: In your view, what elements create a superior company culture?
I would encourage everyone to read a book called "Built to Last" by Jim Collins. It explains exactly what I feel in this regard. He argues that to build the right culture, we need to ensure we hire and retain people who strongly believe in ACTs ideology and have a sense of responsibility that comes from being a member of a visionary company. It is also key that we establish the right work culture for employees. This is actually quite topical as the HR and Marketing team are working hard to define and roll out a comprehensive Global Employee Value Proposition.  

7: Discussing your professional specialties, you mention Agile and Lean Six Sigma. In your experience, how do you combine a culture of sprints with one of continuous improvement?
The one doesn't exclude the other. I believe they are quite complimentary. The key is that we have a methodology that works for us. In some cases, that will be continuous improvement, sometimes a more intensive sprint, and sometimes it is a project broken down into sprints. Over the years, I have seen many methodologies come and go, but there is so much commonality. I would say many of them just utilize a different perspective or approach to the same methodologies.

8: What non-business books would you recommend to those who want to build careers in business?
Difficult one. I love to read but found that in the last few years, work and spending time with my family have prevented me from doing so. When I do have the time, though, I'd like to read (auto)biographies. The most recent one was "Shoe Dog" by Phil Knight, the founder of Nike, but the one that truly impressed me was Jack Welsh's book, aptly named "Jack: Straight from the Gut." It is an absolute classic and very well-written. Not necessarily business related, but the one on Andri Agassi "Open: An Autobiography" is also highly recommendable!