A Q&A with ACT's new Managing Director of Financial Solutions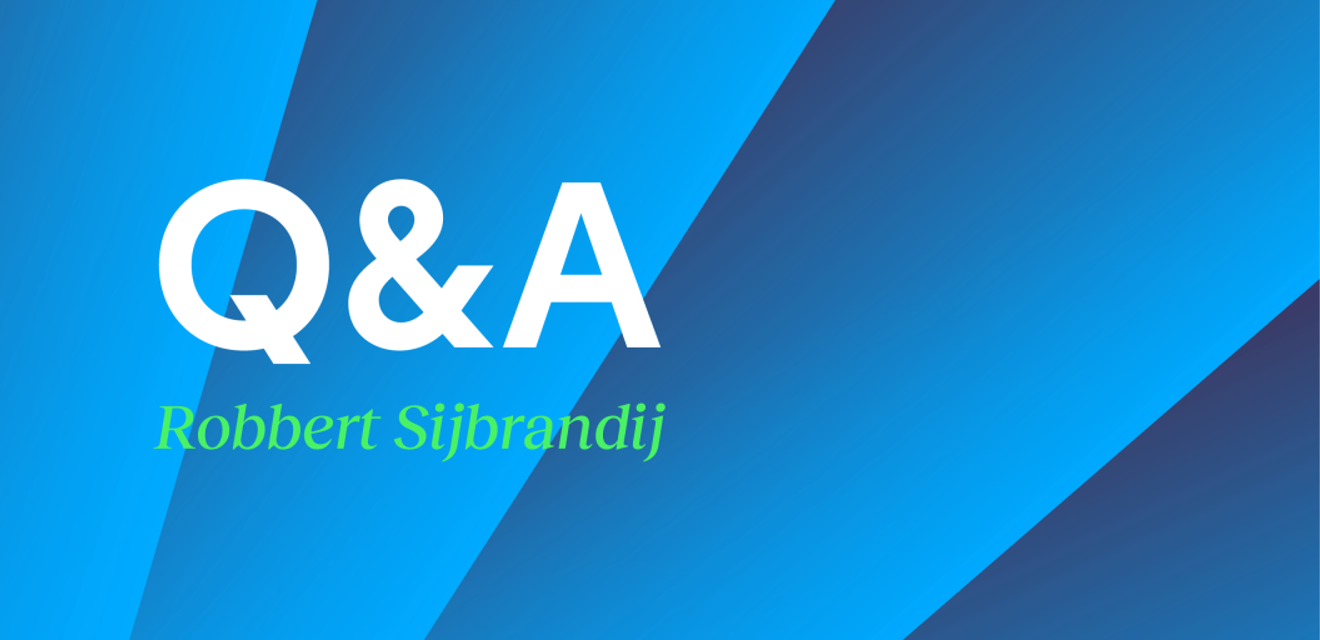 You joined ACT after two decades in the finance industry, having worked with JPMorgan, Goldman Sachs, and HSBC, among others. What were your experiences?
I got started in foreign exchange – super liquid, deep markets, with an extraordinary learning curve and an understanding that there was no tolerance for mistakes. That demand for superior precision helped in my professional development. I was always in commercial roles. I learned to listen to what clients needed, to put myself in their shoes. That made it easier to find the right solutions for them. Having managed large teams with people from many nationalities I also feel that I have a good understanding of people and what motivates them in their work.

What are some defining moments?
I worked through the dot-com boom and crash, seeing the equity market collapse, and the 2007-2008 financial crisis, which affected every asset class. Too much leverage, too few checks. It was a whole generation of bankers who had lived through 40 quarters of continuous growth, who had never seen a bad day or a down market. That affects the kinds of decisions you make, and your whole idea of what constitutes risk.

How has your time at ACT been so far?
It has been a great start for me at ACT. It was very busy when I joined so I got a good chance to see how well everyone works together to make sure they get the best results for the counterparties we work with. I feel very welcome and have definitely learned a lot more about the carbon market. ACT is a very entrepreneurial place, which I enjoy a lot. The people are fun, supportive, smart, and eager to learn and improve. ACT is such a fast-growing place that makes every day interesting. On top of that, the people here really enjoy being part of the energy transition. I have to say, ACT reminds me a lot of Goldman Sachs in my early years – teams of specialists, pure professionals, cooperative, supportive, entrepreneurial mindset, always one step ahead. As for the current business climate, the bull market that low-interest rates created has, predictably, led to spiking inflation. While this is concerning, we are positioned to pre-empt what we know is likely to happen next. Our business cannot be at the whim of current events. Financial Solutions has something of a special relationship with ACT. ACT Financial Solutions is the MiFID-regulated investment firm within the ACT Group. Our license allows us to operate as an investment firm with cross-border services and activities in 29 European countries.

Is it best to refer to Financial Solutions as a department, division, or a company-within-a-company? 
Company-within-a-company is the right term. As a result of our regulated status, we have a separate management board with statutory board members.

Day-to-day, what is your team's work? 
We are mainly helping our counterparties comply with the EU's Emissions Trading System (EU ETS) and the UK's Emissions Trading Scheme (UK ETS).  We help counterparties put hedging programs together, we make sure we have fast access to all possible carbon markets, and we make sure we have ample capital to be able to facilitate comprehensive services for our counterparties, something that is not the case for some of our competitors. During busy times at the end of the EU ETS compliance period, we were well-positioned in our work of ensuring EU ETS compliance.

Are there conservative and progressive approaches to your business? Anything radical? 
As a regulated investment firm, there is not much room for radical approaches. We are trying to be smart about our position and we aim to be a preferred partner for anyone in the compliance market. In working with our counterparties, we, of course, help them buy their needed allowances and find ways to reduce their carbon footprints. To do this, we find that our work brings them and us in close connection with other departments at ACT. What are Financial Solutions' short- and long-term objectives? I think our short- and long-term objectives are very aligned. That said, we foresee that the EU ETS will keep expanding into other industries, such as shipping, road transportation, and so forth. This means that we have to stay on top of the market and counterparties in the short term to make sure we are well-positioned in the long run.

What podcasts would you recommend to those interested in better understanding your line of work? 
Smarter Markets did a nice podcast about carbon markets (https://www.hfw.com/Podcast-Demystifying-the-Carbon-Markets) and Energeia did a great podcast series about the European ETS (https://energeia.nl/energeia-artikel/40101213/energeia-lanceert-deze-maand-de-carbon-podcast).

Any advice about maintaining health and well-being in the corporate world? 
I think that nowadays there is a lot more focus on lifestyle and health. My advice would be to make sure you exercise a few times a week, eat healthy and spend time with your friends and family.