REPowerEU- CDP and ACT on the role of biomethane in Europe's energy market reform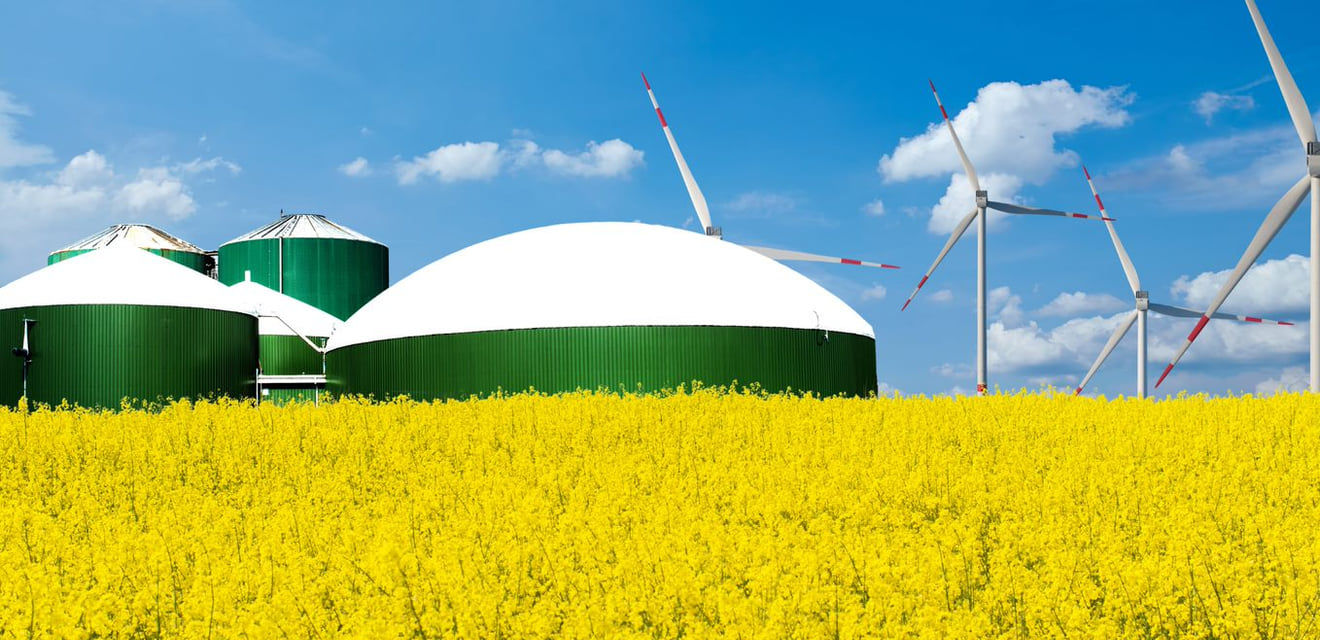 The energy crisis caused by Russia's invasion of Ukraine has further underscored Europe's need for a comprehensive energy reform. In a statement on March 8, 2022, President of the European Commission Ursula von der Leyen indicated that the commission together with EU member states will expedite independence from Russian oil, coal, and gas, mitigate rising energy prices, diversify gas supply sources and routes for the 2022-2023 winter and accelerate Europe's clean energy transition.  
The resulting legislation, REPowerEU, embodies the commission's attempt to make Europe's energy supply more secure, affordable and sustainable. This, of course, is welcome news for Europe's energy-intensive industries, who faced an increase of nearly 50% in production costs in some sectors, and for retail consumers as well. It is expected that the latter will incur higher costs over the next three years as the Dutch TTF and other future markets price gas at double and even triple the rates set in 2021.  
To stabilize a market in flux and secure Europe's energy supply in the near future through a more cost-effective energy source, the commission has recommended the rapid upgrading and retrofitting of Europe's biogas facilities to biomethane facilities. In addition to benefitting producers, these changes are intended to accelerate the elimination of agricultural waste and the reduction of greenhouse gas (GHG) emissions, while fast-tracking the scaling of biomethane production up to 35 billion cubic meters (bcm) by 2030. This is a two-fold increase from the EU's Fit for 55 goals, which were ratified in July 2021. Discussions continue among member states, the commission, and the European Investment Bank Group over financing and permitting procedures for the adoption of biomethane in member states' national energy plans. Desired outcomes include a stable supply of energy resources and prices. This is a moment for transformative action.  
ACT is the leading global provider of market-based sustainability solutions, empowering government and industry leaders to take bold climate action and create meaningful impact. To seize the opportunities this moment presents, contact ACT's biomethane experts for guidance on how your organization can invest in the production, supply, secure delivery and decarbonization of energy in Europe. Make sure to follow ACT on LinkedIn to stay updated on product development, legislation, and regulations, and for details about upcoming webinars.  
Up next, join experts from CDP and ACT July 12 at 16:00 for a discussion about REPowerEU, its implications for European energy security, and its effect on new biomethane and renewable energy project investments. The discussion will be followed by a Q&A.
You can register for the virtual event here at no cost:https://www.eventbrite.co.uk/e/act-and-cdp-on-repowereu-and-investment-in-new-renewable-energy-projects-tickets-359393183687