Decarbonizing Your Supply Chain

Insights, trends, and solutions to keep your business ahead of the curve
Gain practical, market-based solutions for cutting your supply chain emissions in the near term by contacting SupplyChain@ACTCommodities.com. 
For insights into supply chain decarbonization trends, regulatory policies, and how your business can leverage them for growth while mitigating associated risks in advance, keep reading.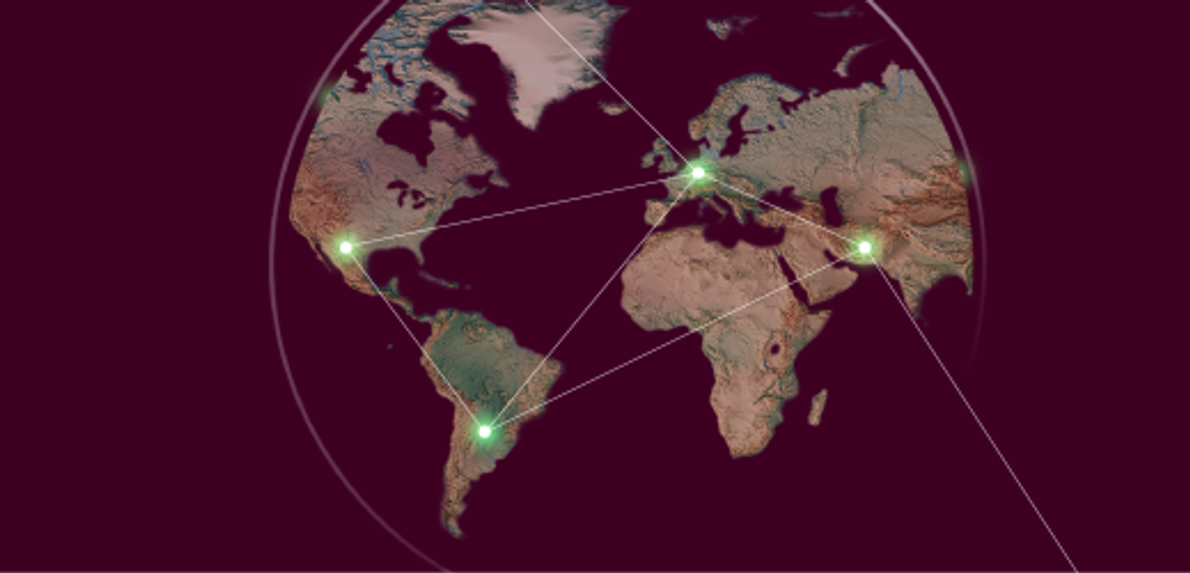 Executive Summary
By establishing general supplier requirements and emissions-abatement requirements policies, partnerships between businesses can progress toward meaningful, large-scale decarbonization. Doing this encourages helpful information-sharing between organizations, increases transparency, and, crucially, through ongoing Scope 1 and 2 emissions measuring and reporting, provides an opportunity to promote different methods of reducing emissions, such as internal abatement strategies and sourcing renewable energy.
Recently, there have been global legislative and regulatory changes that will impact businesses that have not yet taken steps to decarbonize their supply chain. This means corporations will be held accountable through fines, penalties, and other forms of regulatory pressure for not conducting due diligence and taking steps to reduce their hard-to-abate emissions.
If you are a business taking steps to decarbonize but find it difficult to take control of the emissions in your supply chain - or you're not sure where to start - this article will provide insights that will help you understand industry trends and regulations and highlight the importance of taking action now to decarbonize your supply chain with an experienced and trusted partner.
It is critical for organizations that are committed to decarbonizing to engage suppliers to account for and mitigate emissions
An organization's greenhouse gas emissions (GHG) footprint is heavily determined by the emissions of their suppliers and key strategic partners in their organization's supply chain. Specifically, there are four GHG Protocol categories that can be traced to an organization's supply chain:
1. Purchased Goods & Services (Scope 3, Category 1)
2. Capital Goods (Scope 3, Category 2)
3. Fuel & Energy Related Activities (Scope 3, Category 3)
4. Upstream Transportation & Distribution (Scope 3, Category 4)
ACT's analysis of public emission disclosure data through CDP has found that these four sources of emissions combined account for 25% of all emissions from organizations that disclose emissions data (across all 3 scopes).
For comparison, Operational Emissions (Scopes 1 & 2 combined) belonging to the same organizations account for only 5% of their emissions.
On average, the emissions in your supply chain are 5x greater than your Scope 1 and 2 combined.
Taking control of your supply chain emissions


The first step is gathering accurate emissions data from your suppliers. An organization can request suppliers and partners to disclose their emissions through a CDP supply chain membership. This has many benefits, which include better data accuracy for your organization's supply chain emissions; a robust understanding of how "sustainable" your suppliers are; and the ability to push suppliers to start their climate journey through measuring emissions mitigation and reporting.
Collecting emissions from suppliers (in at least one category) is a requirement for an organization to receive a leadership grade from CDP.
The next step and fastest way to take control and reduce the emissions in your supply chain is by setting up a program for suppliers to reduce their Scope 2 emissions by switching to low and no-emission fuel and gas and procuring renewable electricity. This is a very practical way to reduce emissions in the short and medium term as your suppliers implement long-term solutions to abate emissions in their operations that may require significant investment and/or research and development in new technology.
Emissions reduction through supplier engagement is gaining traction
Year after year, organizations making voluntary climate action commitments in line with initiatives and climate action frameworks like CDP continue to grow, driving significant renewable energy demand globally. In fact, currently, there are more than 280 supply chain members engaging over 47,000 suppliers to report their environmental data through CDP. Committing to these climate initiatives improves their reputation among stakeholders, increases visibility, and gives them a head start in a world where mandatory emissions accounting and reporting are becoming more common.
By taking action to reduce emissions throughout their supply chain, corporations can protect themselves against potential climate-based outcomes in the future and safeguard against sudden regulatory changes that can be costly to adjust to. Additionally, investing in and using renewable energy can build technological resistance to global incidents that put pressure on energy availability, which can cause a disruption in supply chains for those who have not taken steps to mitigate this risk.
In recent years, big players in industries like metal production, automotive, food and beverage, and shipping have voluntarily created supplier requirement policies that include emission reporting.
Many companies are taking firm stances
Effective in 2023, BMW will automatically reject bids from suppliers and partners that do not include emissions reduction information. Ford, Nissan, Volvo, Mercedes-Benz, and Volkswagen have also created environmental supplier requirements, which is causing a ripple effect in the supply chain, as Tier 1 suppliers (I.e., upstream manufacturers of products and services) are even creating their own emissions policies for
their 
suppliers, making SBTi commitments, and disclosing their emissions data through CDP.
90% of the emissions from producing a vehicle are generated before the vehicle reaches the assembly line. A large portion comes from the production of metal, batteries, critical components, and tires.
Trends, policy shifts, and the evolving regulatory landscape...
Are shaping the future of the global supply chain. Let's take a closer look at these and the reasons why it's important to decarbonize your supply chain now or risk falling behind.
Governments across the globe are making it clear that big companies with big supply chains must take accountability for their Scope 3 emissions to meet ambitious global decarbonization goals. In fact, they are even holding their own supply chains accountable. Recently, the USA, Canada, and the UK passed legislation that will have ramifications for large enterprises and their suppliers who will have to adapt and pursue measures to abate or decarbonize their emissions.
The UK's National Health Service (NHS), which has over 80,000 suppliers, has drawn up a Net Zero Supplier Roadmap procurement
strategy
that sets ambitious emission reduction targets for their suppliers. Beginning April 2023, for every contract worth £5 million per year or more, the NHS will require a net zero by 2050 commitment from their bidders or risk losing lucrative contracts.
The US government is hoping to build accountability within its supply chain as it calls for federal suppliers and contractors with over $7.5 million in annual government
contracts
to report their Scope 1 and 2 emissions and suppliers with over $50 million in annual contracts to report Scope 3 emissions and set science-based emissions targets.
And in Canada, federal regulations will soon affect procurement contracts worth $25 million or more for federal suppliers.
"Investors, consumers and policymakers want to see companies taking responsibility for their value chain and purchasing decisions." - from CDP report Scoping out: Tracking nature across the supply chain.
Prepare your business for the future
It's only a matter of time before every sector and industry will have to take action to reduce their emissions in their entire supply chain as pressure grows from regulators, policymakers, investors, and consumers. 
Taking action to decarbonize your supply chain emissions now will help your business establish a leadership position, increase access to investor capital, and gain trust from a consumer base that is increasingly passionate about supporting businesses with sustainability initiatives. It also helps insulate and prepare your business against potential financial risk and trending legislative pressure.
ACT is a CDP Gold Accredited Solution Provider with comprehensive market knowledge and expertise that can help you and your suppliers navigate complex global energy markets and shifting regulatory landscapes to hit emission reduction targets. With 13+ years of experience and 5 global offices, we have the capacity to decarbonize even the most complex international supply chains.
Our Supply Chain Decarbonization Program was specifically designed to help businesses and key suppliers reduce their supply chain emissions with practical market-based solutions that result in near-term reductions.
Establish your business as an industry leader in the global energy transition. Contact our experts today to begin making deep emission cuts in your supply chain at SupplyChain@ACTCommodities.com