Renewable Energy Solutions for New Zealand Businesses
Hit your renewable energy targets with ACT
ACT is the leading global provider of market-based sustainability solutions. We help organizations in New Zealand gain a competitive edge by providing them with the traceable renewable energy they need to demonstrate their commitment to sustainability to their customers, partners, and stakeholders. For over fourteen years, businesses all over the world have trusted us to help them hit RE100 targets, honor SBTi commitments, achieve net-zero ambitions, and be their end-to-end climate partner.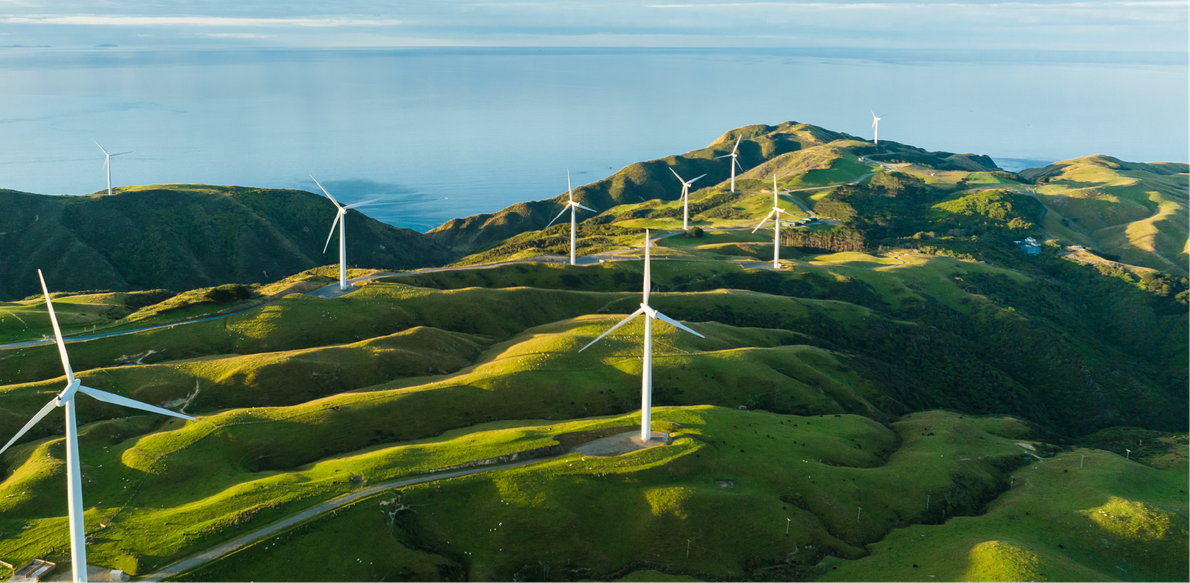 Partnering with renewable energy market experts
Partnering with renewable energy market experts
Sourcing renewable energy via New Zealand Energy Certificates (NZ-ECs) allows businesses to claim renewable energy use to customers, report zero-carbon electricity usage within accredited GHG reporting initiatives, and hit their renewable energy targets. However, navigating the ever-changing renewable energy landscape and the New Zealand Energy Certificate System (NZECS) can be complex. With over 14 years of experience navigating global environmental markets, our experts can procure NZ-ECs for your business according to a tailor-made procurement strategy to achieve your goals.
Supporting national and global goals
Supporting national and global goals
By buying energy produced from renewable sources like wind, solar, hydro, and biomass businesses can help accelerate the global energy transition. Many nations around the world have set ambitious renewable energy capacity targets to lower their emissions and help meet the shared global goals of the Paris Agreement. New Zealand has set a national target to scale its renewable energy capacity from 80% to 100% by 2030. By partnering with ACT today, you can claim a leadership role in your industry by procuring NZ-ECs and communicating about your sustainability efforts and how your business is supporting that goal ahead of the curve.
Reach out to hit your targets today
Contact us to learn about how we can create a renewable energy procurement strategy tailored to your business needs and procure the right NZ-ECs on your behalf to hit your targets.
Talk to our expert Reuben
Decarbonizing your business beyond New Zealand and renewable energy
With five offices in key geographies, we can help even the largest most international businesses and their supply chains decarbonize. In addition to NZ-ECs, we provide Energy Attribute Certificates globally, including I-RECs, TIGRs, GoOs for use in Europe, J-Credits for use in Japan, and LGCs for use in Australia. Globally, we also offer both emission removal and emission reduction Carbon Credits and renewable fuels and feedstock to take further climate action and reduce emissions.
Learn more about the renewable energy landscape in New Zealand
Read our latest publication
Discover how NZ-ECs can benefit your business 
Find the procurement strategy that suits your needs 
Understand the NZECS and how we can help your business hit targets efficiently 
Get Leveraging NZ-ECs to Gain a Competitive Edge directly in your inbox